Sfjazz Collective at Annenberg Center for the Performing Arts
Where
When
Sun, April 5, 2020
7:00 pm
About
The all-star SFJAZZ Collective celebrates the 50th anniversary of two essential albums: Sly and Family Stone's Stand! and Miles Davis' In a Silent Way. Released in 1969, both albums were beacons of hope during a turbulent time. Stone created timeless expressions of joy and positivity, while Davis' pushed jazz in new directions influenced by pop, R&B and funk. Along with new compositions, this tribute by "a superbrain for what serious jazz sounds like now" (The New York Times) is not-to-be-missed.
Judy Browngoehl uploaded this event on June 10, 2019
TICKETS
Start your ticket shopping from Jazz Near You and you'll support us in the process. Learn how.
SFJAZZ Collective
Live 2010: 7th Annual Concert...

Album Reviews
Interviews
Live Reviews
Extended Analysis
Live Reviews
Extended Analysis
Album Reviews
Live Reviews
Album Reviews
Live Reviews
Album Reviews
Film Reviews
Album Reviews
Read more articles
SFJAZZ
2017
buy
SFJAZZ
2013
buy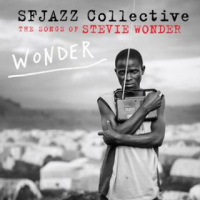 SFJAZZ
2012
buy
SFJAZZ
2011
buy
SFJAZZ
2010
buy