SFJAZZ Collective: The Music Of Miles Davis & Original Compositions at Annenberg Center for the Performing Arts
When
Sun, April 2, 2017
7:00 pm
About
SFJAZZ Collective
The Music of Miles Davis & Original Compositions
April 2 at 7 PM

Eight jazz all-stars make up the award-winning SFJAZZ Collective, known for its commitment to jazz as a constantly evolving, ever-relevant art form. In a mighty one-night-only performance, the ensemble showcases original compositions alongside a tribute to legendary jazz trumpeter/composer Miles Davis. More than anyone else, Davis consistently changed the sound of jazz from the birth of bebop in the 1940s to the integration of rock approaches that gave rise to the fusion movement in the 1970s. ...
Judy Browngoehl uploaded this event on July 13, 2016
SFJAZZ Collective
Live 2010: 7th Annual Concert...

CD/LP/Track Review
Interviews
Live Reviews
Extended Analysis
Live Reviews
Read more articles
SFJAZZ
2017
buy
SFJAZZ
2013
buy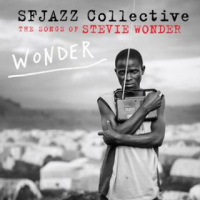 SFJAZZ
2012
buy
SFJAZZ
2011
buy
SFJAZZ
2010
buy